OACS Updates  
Hurricane Ian Update:
No school Wenesday and Thursday. Be safe and we'll keep you updated on Friday as we know more.
---
COVID-19 UPDATE
At Osceola Adventist Christian School the health and safety of our students and staff is of paramount importance. We have implemented several policies to mitigate the spread of coronavirus. These polices include tribal communities, face coverings, social distancing, regular sanitizing, regular hand washing breaks, prevention and protective education, temperature checking, desk shields, and regular ventilation to mention a few. The generosity of school families and church members have kept us well equipped to execute such expensive measures.    
Regardless of our best efforts, the possibility remains that one of our students or staff members could contract the virus at some point. While OACS is restricted from commenting on individual cases, we have a desire to keep our valued community informed. Please know that if Osceola County Health Department Officials identify a student or staff member has had possible contact with someone who has a confirmed case of COVID, they will contact that individual directly with further instructions. In the event of a positive COVID-19 case, OACS has been instructed to rely on the Health Department to carry out all contact tracing and communicate isolation and quarantine requirements to the individuals potentially exposed. To the best of our knowledge, we currently have "0" active cases.
---
Message From the Osceola Health Department:
Protect yourself and your community from COVID-19. Wash your hands frequently with soap and water for at least 20 seconds, especially after going to the bathroom, before eating, and after blowing your nose, coughing or sneezing. If soap and water are not available, use an alcohol-based hand sanitizer with at least 60% alcohol. Avoid close contact with people who are sick, and stay home when you are sick.
---
Non-Discriminatory Policy
Florida Conference Seventh-day Adventist schools admit students of any race, color, ethnicity, national origin, gender, and sexual orientation. Our schools do not discriminate on the basis of any of the aforementioned categories in decisions for admission, discipline, or application of education policies. We promote a sharp focus on learning and caring while requiring all students to adhere to behavioral expectations set out in a strict code of conduct supported by the Biblical beliefs of the Seventh-day Adventist Church.
Upcoming School Events
---
School closings for weather or other causes are based on Osceola County School District. Please check Here for updates.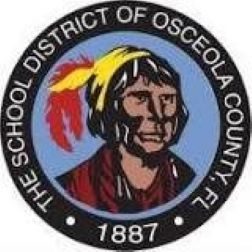 ---
Staff Ethics and Conduct Policy
New Florida Conference Office of Education website: www.flcoe.org